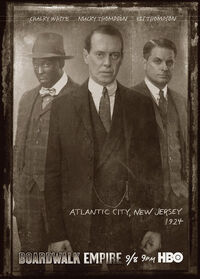 We're back!!
All in all, I felt like it was a solid premiere. Not as shocking or dramatic as we've seen in past episodes, it picked up 8 months after the chaotic season 3 madness. The writing seems to be slowly easing us into a storyline for this season, rather than jumping right into the deep end. This is fine, I mean there's no need to show all your plot cards at once, but I can help feeling a tiny bit unsatisfied after such a long wait. Still, that just means there is more to come, and the season probably won't peak too early.


What was your take on New York Sour? Comment below, or write a review blog of your own!
Was New York Sour worth the wait?