Two Worlds Collide -- Boardwalk Empire at Black Rock Galleries
furniture, sets, and props from the production of Boardwalk Empire hit the auction block
Bridgeport, CT – February 17, 2015 – The television series production has ended but enthusiasts of HBO's Boardwalk Empire series have an unparalleled opportunity to own a piece of Nucky Thompson's world when Black Rock Galleries (BRG) offers items from the sets and production in its online auction ending on Wednesday, March 11.
Auction highlights include the chair and clock from Nucky's office, the Commodore's alligator, and notable signage from the boardwalk.  The vast variety of lots hitting the auction block also include Prohibition Era styled liquor crates, carnival game props, decorative items, period garbage pails, and even the birthday cake from Nucky's big birthday bash (without the showgirl popping-out of it, of course).  
"When the Boardwalk Empire production team approached us, we were astounded at the sheer quantity of items available.  It has taken us months to inventory, photograph, and prepare these items for our online auction, all while our customers have been anxiously awaiting the date," explains Grant Panarese, managing director and co-owner of BRG.  "We're offering this collection through our new online auction platform at blackrockgalleries.com."
In fact, BRG believes the auction's timing is perfect.  Between the quantity of items featured and BRG's new online auction capabilities, bidding could not be easier for the Boardwalk Empire fan base.  Bidders simply need to register at blackrockgalleries.com and place their bid(s).  Bidders worldwide can have their chance to own a piece of the empire.  The auction ends at 7 p.m. eastern time on Wednesday, March 11.  However, to ensure that all bidders have a fair chance on any given lot, last minute bids will postpone the closing time for any respective lot by five minutes.
For questions and further inquiries contact Black Rock Galleries at 203-335-0000 or jennifer@blackrockgalleries.com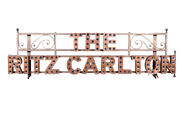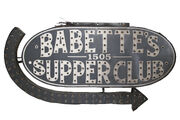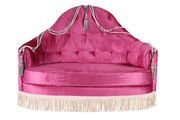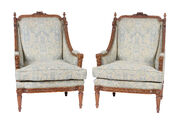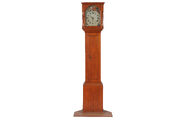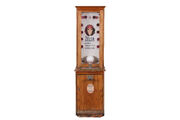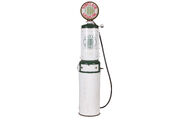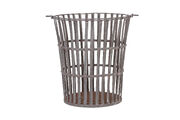 Ad blocker interference detected!
Wikia is a free-to-use site that makes money from advertising. We have a modified experience for viewers using ad blockers

Wikia is not accessible if you've made further modifications. Remove the custom ad blocker rule(s) and the page will load as expected.