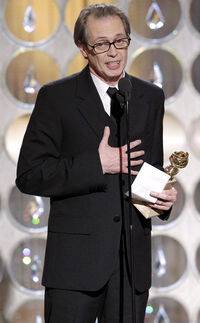 Just in case you missed it last night,
Steve Buscemi
stole the Best Actor nod from Mad Men's Don Draper, Jon Hamm, finally killing their incessant winning streak! I'm so excited! Plus Boardwalk won for Best TV Drama against some stiff competition including Dexter, The Good Wife, Mad Men, and The Walking Dead. Its so great to see Boardwalk getting some love! What did you think of the Golden Globes last night?
Ad blocker interference detected!
Wikia is a free-to-use site that makes money from advertising. We have a modified experience for viewers using ad blockers

Wikia is not accessible if you've made further modifications. Remove the custom ad blocker rule(s) and the page will load as expected.