File:Sara,_Bob_&_Amy_on_the_Set_of_Boardwalk_Empire_2010.jpg|thumb|Sara, Bob and Amy on the Set of Boradwalk Empire!]]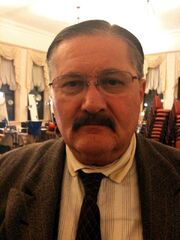 Robert Bizik plays a Speakeasy Customer.
I loved working on "BOARDWALK EMPIRE" The Cast & Creww are the Best! I hope to working on it this Season!
Ad blocker interference detected!
Wikia is a free-to-use site that makes money from advertising. We have a modified experience for viewers using ad blockers

Wikia is not accessible if you've made further modifications. Remove the custom ad blocker rule(s) and the page will load as expected.